Global Leaders in Powder Coating Tools and Technology!
No matter what material or shape you are coating, Parker Ionics has the tools, technology, and solution you need to get a smooth, durable finish every time. Give us a call or send us a message- we're happy to talk about your project, schedule a demonstration, recommend a tool, or sign you up for a class. You're only as good as the finish you produce, so make sure the tools you're using perform consistently and efficiently spray after spray. Choose Parker Ionics- and Feel the Power of the Pulse!
Office Hours: 8:30-4:30 M-F
Shipping Hours: 8:30–4:00 M-F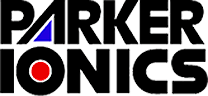 THE PIONEERS IN PULSE POWER® TECHNOLOGY
Parker Ionics is a division of Parker Engineering America.