Parker Ionics: Fast, Friendly and Willing to Help!
Posted: in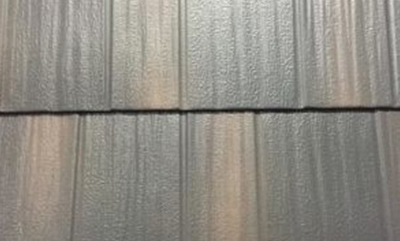 Parker Ionics: Fast, Friendly, and Willing to Help!
Parker Ionics may be a smaller company, however because of that our customers get fast, friendly, and personal service with every order. The powder coating booths we provide are customized for every order and vary in size and capabilities depending on customer needs. Edco Products has witnessed the personal capabilities of Parker Ionics and the willingness that we will go through to develop a product that is just perfect for the customer.
Edco Products, a residential roofing and siding manufacturing company had a dilemma. They wanted a specific pattern finished on their shingles. They needed a uniform look which they were getting with liquid paint. But, they wanted it out of powder because the liquid-painted shingles made the roofs dangerous to maintain due to how slick liquid paint makes the shingles.
Edco went through many different powder coating application equipment companies looking for the company that would help them achieve the unusual texture and pattern that they desired for their metal shingles. Finally, Parker Ionics', Brian Garvey visited them in Minnesota, where Edco is based, and instantly knew what Edco Products was looking for. Brian was able to comprehend the same vision that Edco was and proceeded to deliver a product to Edco that they wanted and needed.
Parker Ionics developed a spray nozzle for their guns to create a randomized look. The nozzle made "sure the spray pattern was wide, and the timing right" (Pennington). The final product with this new equipment made Edco extremely pleased with the equipment.
This success story about Edco and their partnership with Parker Ionics is only one testament to Parker Ionics' flexibility and willingness to work with customers to develop the best product possible to achieve the customer's vision and need in their industry.
This is a custom powder coating job that Parker Ionics equipment helped create.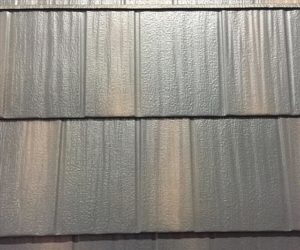 An Edco roof is done with Parker Ionics equipment.
To Check Out the Full Story Go here:
Pennington, Tim. "Raising the Roof with Unique Powder Coating Application." Products Finishing. Products Finishing, 01 May 2017. Web. 15 May 2017.