Why Becoming a Member of the P.C.I is Worth It!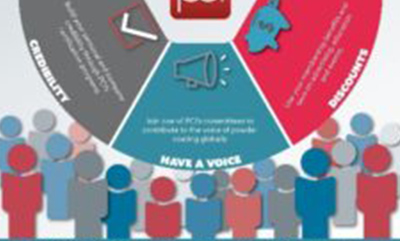 The Benefits of Joining P.C.I!
Quality is one of the most important factors in a successful business. This is particularly true in the powder coating industry. There needs to be quality control and special attention to detail when powder coating a product. The Powder Coating Institute or PCI is dedicated to helping its members achieve the highest quality in their industry.
The P.C.I is an organization that promotes the powder coating process. They are an organization that is dedicated to promoting the benefits of powder coating. The P.C.I sponsors and promotes events like seminars and hands on training for powder coaters. They also provide certifications for providers of powder coating services. These are just a few of the many different opportunities P.C.I offers their members.
David Underhill, of Parker Ionics, wrote an excellent article in P.C.I's Magazine Powder Coated Tough. In this article Underhill describes what the benefits are as a member of P.C.I. Members of the Powder Coating Institute benefit from the ability to network with others inside the industry, gather expertise and provides visibility for companies that are serving others in the industry.
P.C.I has three different levels of membership that a company can choose based on their needs. Gold being the basic membership level, Platinum, the second, and finally a Diamond, or highest membership level. Each level of membership gets benefits that help them grow and expand their business.
Underhill, David. "Get in the Driver's Seat." Powder Coated Tough. Powder Coating Institute, May-June 2017. Web. May-June 2017.
To visit the Powder Coated Tough magazine and the full article by David Underhill click here.