AZZ Has Joined the Powder Coating Club!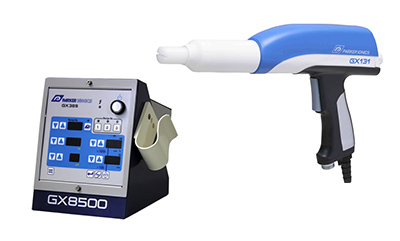 AZZ Inc. Opened a Powder Coating Facility in Texas.
Parker Ionics is proud of the fact that we are constantly growing our business. By growing our business, we are helping your business grow too. By providing our customers the best and most advanced equipment we possibly can! One of our customers, AZZ Inc, is a global supplier of galvanized steel and other infrastructure services. They recently decided that they wanted to grow their offerings to industry, and that included expanding into powder coating. In a press release by AZZ Inc., Tim Pendley, Senior Vice President and Chief Operating Officer, explained the reason that they expanded; "Powder coating is an important strategic initiative for AZZ that expands the offeri
ngs in our metal coatings business. Our customers will now have additional options including broadened corrosion protection and the ability to deliver on projects with specialized color requirements". AZZ Inc, is being business savvy and trying to adapt for their customers. By including powder coating in their offerings, they are helping their customers have an alternative to liquid paint.
AZZ realized that their PowderGALV® technology is the way of the future for infrastructure and color coatings on metal. This is just one of the factors that played a role in AZZ Inc's, strategic move to add powder coating into their plant in Crowley, Texas. We are extremely proud and excited that our products are being used by AZZ Inc, in Crowley Texas.
If you are interested in more information on this new business venture check out their press release.
Inc., AZZ. "AZZ Inc. Announces New Powder Coating Facility in Texas." PR Newswire: News Distribution,
Targeting and Monitoring. AZZ INC., 31 May 2017. Web. 01 June 2017
This is the GX8500 and used in AZZ Facilities. This powder coating gun has superior coating power called 'Super Pulse Power"
The powder coating gun put into the AZZ facilities in Texas